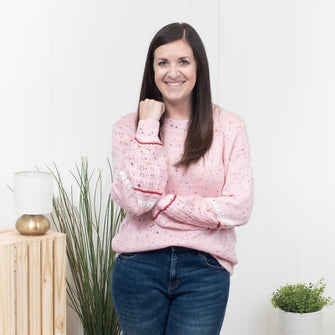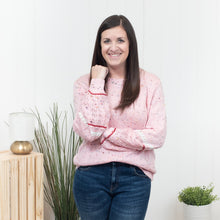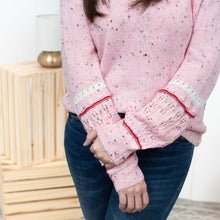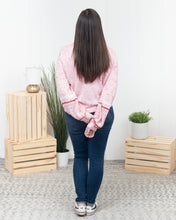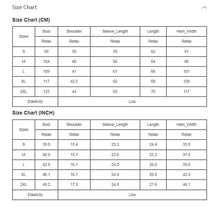 Pretty In Pink - Heathered Texture Patterned Sleeve Sweater
This Pretty In Pink sweater is heathered to perfection! With a unique textured fabric and cute detailing, it's the perfect way to show your style while staying cozy. Snuggle up in something special!
Fit: TTS 
Fabric: 89% Acrylic, 11% Polyester
MEET THE MODEL - Kelly:
Tops: Small
Bust: 32D
Bottoms: size 6

Height: 5'6"
Weight: 135 lbs.
Kelly loves to fall asleep on the couch while watching movies when she is not hustling for Elizabeth Kelly. One thing in her wardrobe that she can't get enough of are: SHOES!! And, dresses! But, lots and lots of shoes!