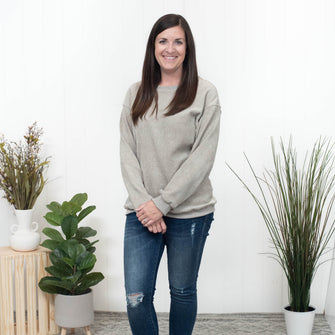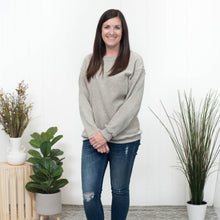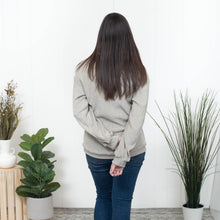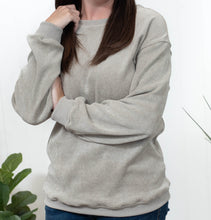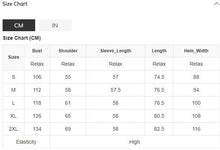 Now You Know - Gray Ribbed Pullover Sweatshirt
Stay cozy in this Now You Know Green Ribbed Pullover Sweatshirt! Its comfortable knit ribbing and round neck make it the perfect choice for every day. Get ready for compliments in this stylish, yet snug, sweatshirt! Who said you can't look good and feel good?
Fit: TTS - oversized
Fabric: 100% Polyester
MEET THE MODEL - Kelly:
Tops: Small
Bust: 32D
Bottoms: size 6

Height: 5'6"
Weight: 135 lbs.
Kelly loves to fall asleep on the couch while watching movies when she is not hustling for Elizabeth Kelly. One thing in her wardrobe that she can't get enough of are: SHOES!! And, dresses! But, lots and lots of shoes!