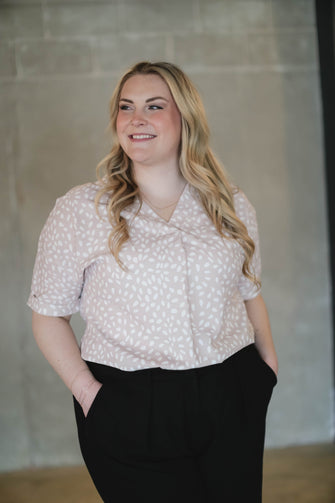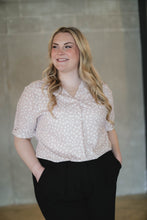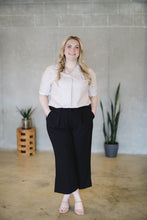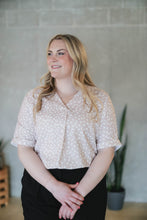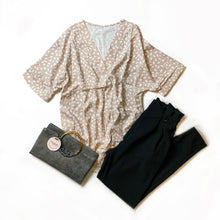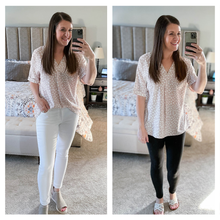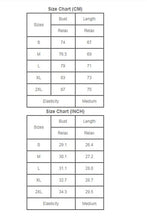 Perfectly You - Dotted Animal Print Blouse
This top is perfect just like you! It will look so cute on you too! You can easily wear this top to the office or date night! It features an adorable dotted animal print design, a deep v-neck, rolled sleeves, a loose fit, and super soft fabric.
Fit: Loose flowy fit
Fabric: 95% Polyester, 5% Spandex
MEET THE MODEL - Kami:
Tops: X-Large
Bust: 38C
Bottoms: size 16
Waist: 36"
Height: 5'7"
Weight:
Kami loves to hang out with family and friends, scroll social media, and relax with a good book! When shopping, she is always looking for the next best pair of shoes!