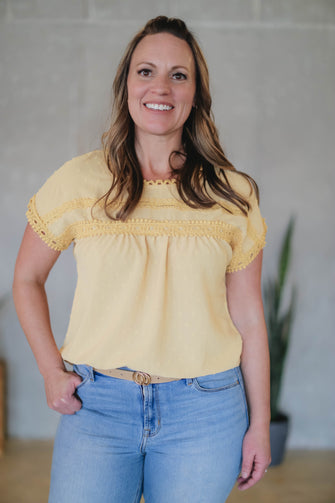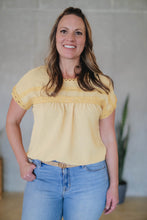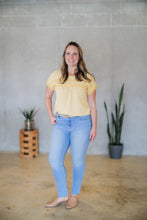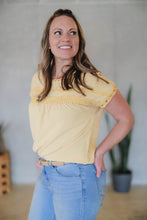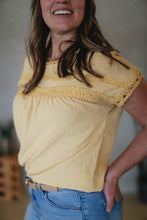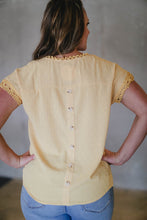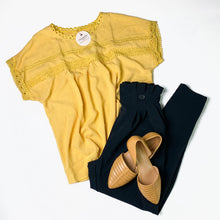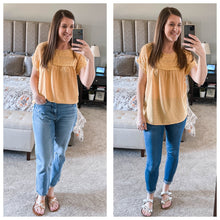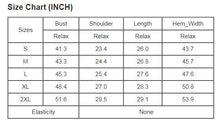 Confident Decisions - Yellow Swiss Dot Lace Blouse
Feel confident in your decisions, especially when heading out in this adorable top! All the details make it one of a kind! This sweet top features short sleeves, a crew neck, lace splicing, back button detail, and cute swiss dot textured fabric. 
This top has a flowy fit with no amount of stretch.
Fabric: 100% Polyester
MEET THE MODEL - Carrie:
Tops: Medium
Bust: 36B
Bottoms: size 8-10
Waist: 34"
Height: 5'7"
Weight: 150 lbs.
Kelly loves to fall asleep on the couch while watching movies when she is not hustling for Elizabeth Kelly. One thing in her wardrobe that she can't get enough of are: SHOES!! And, dresses! But, lots and lots of shoes!